NURSING CARE
---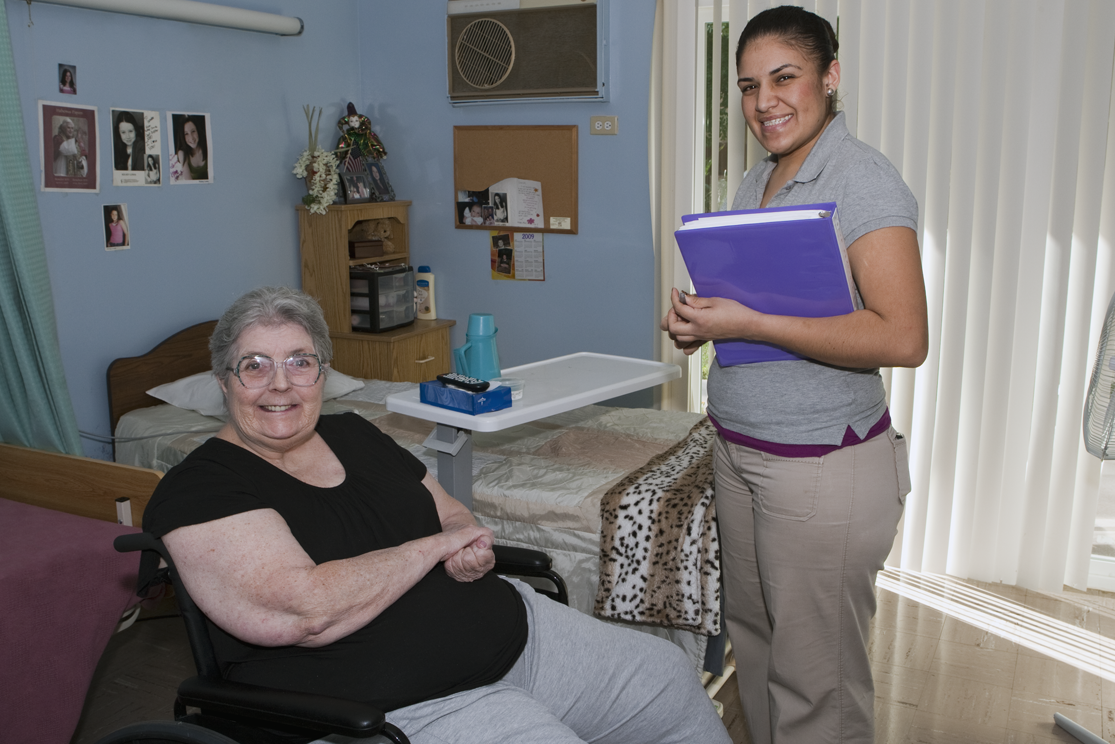 Nursing care at Granada Hills Care Center is provided exclusively by experienced Registered Nurses (RNs), Licensed Practical Nurses (LPNs), and Certified Nursing Assistants (CNAs). Each resident is assessed by an RN who consults with the resident and family to develop an individualized plan of care.
CNAs provide assistance with basic needs such as bathing, dressing, grooming, toileting, incontinence care and eating.
Restorative Aides are available for one to one services such as assisted ambulation, transfer training, strengthening exercise and range of motion.
Certified Medication Aides and licensed nurses administer medication.
Nursing services include diabetic management, injections, oxygen and nebulizer treatments, wound care, urinary catheters and tube feeding.
While government agencies mandate basic license and certification requirements as well as staffing levels for RNs, LPNs and CNAs in intermediate care, there are no skill check lists that can measure kindness:  a smile, a word of encouragement, spending extra time with a dying resident.  There are dozens of simple acts that happen here every day.
Granada Hills Care Center is a small facility with low staff turnover. This gives caregivers the ability to really get to know each other and each of the residents. We share a sense of responsibility, empathy, and compassion for every resident in our care.
Questions about nursing care at Granada Hills Care Center? Please contact _____________, __________.